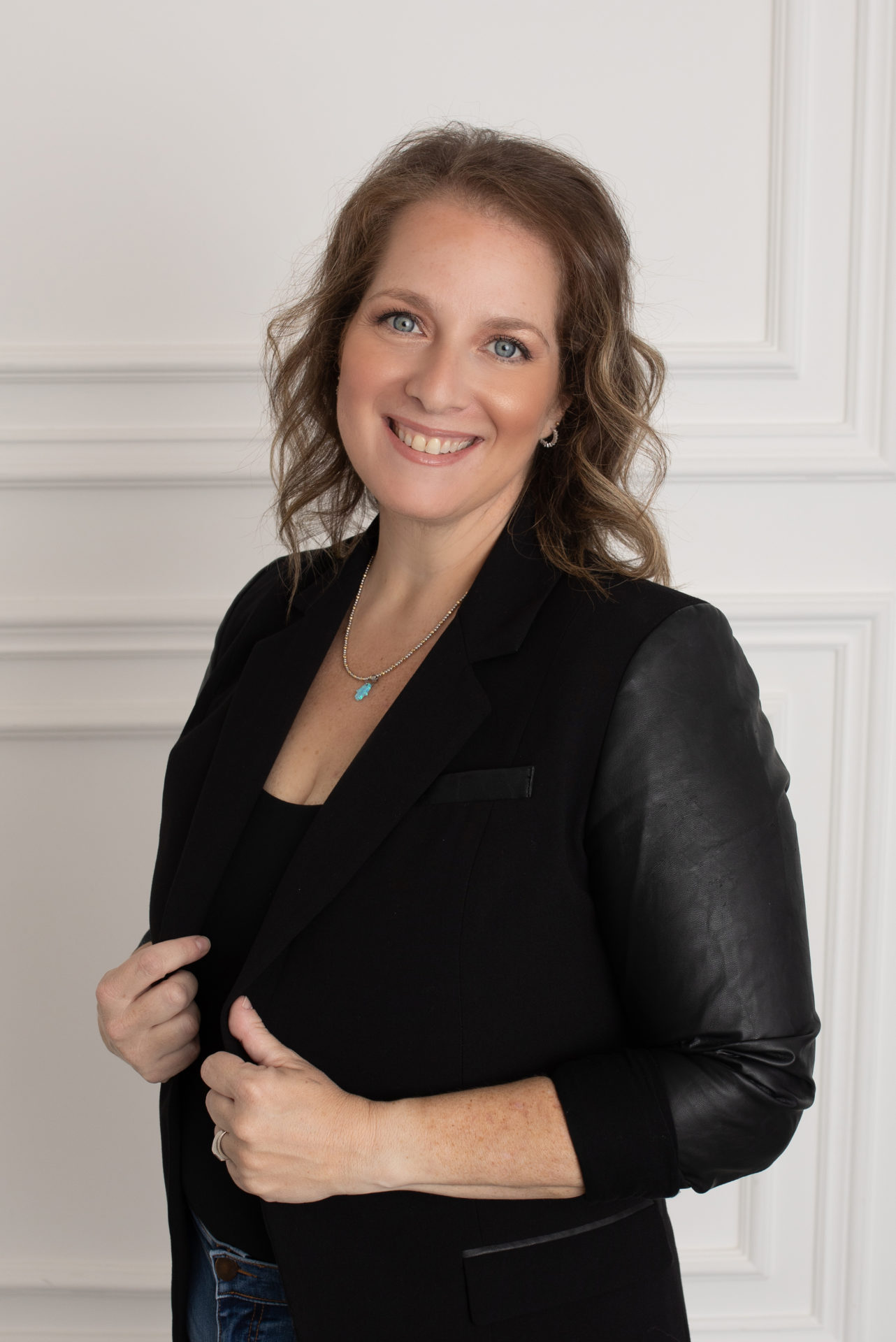 Baby snuggles, baby giggles, baby laughter and even some baby pouts and cries. This is my why! Hello, my name is Shiri and I  am a portrait photographer located in South Newmarket, Ontario.  Focus Studios Photography was established in 2009; I focus on newborns, babies, families and Bar/Bat Mitzvahs.
My style is minimalistic. My images are very clean, organic, and neutral. My focus is about the baby, the family, not the props. With minimalism I feel I achieve an understated, simple portrait that is timeless and won't fade for years to come. ​​ You will know that in 100 years, your memory will last on through the generations!
On my other hands of traits, I am a wife and a mom of two incredible boys named Logan and Dylan.  A lot of my creativity comes from my own day to day activities.  The infinite snuggle and tickle sessions, the walks in the park, the daddy airplane flights to the sky: Eternal!  These are the things I long to capture.
The best part of what I do is have the ability to freeze time. Every moment documented has its own pace, its own feeling, its own memory.  Being able to provide this to my clients and actually share experiences, be part of their story, their family's journey is a gift like no other. It's the best job in the world.
If you can imagine me being part of your family for a few hours and capturing your family heirloom, I'm a phone call/email away and ready to meet you and your loved ones.
My studio is in South Newmarket at Leslie and Mulock.  I also service all areas of Toronto and surrounding: Thornhill, Richmond Hill, Maple, Aurora, Newmarket, Barrie and more…
Welcome! Welcome to your home away from home.  My beautiful 800 square foot Boutique Newborn and Family Photography studio is located in the south part at Newmarket.  Easily accessed right off Hwy 404 and Mulock Rd.   My private studio space allows me to create a calm environment for your baby.  When you enter the studio for your photoshoot session, you'll find yourself with a wide assortment of props, outfits, and accessories to use during your session.
All you need to bring is your little bundle and your ideas for the perfect session! My photography studio also accommodates Birthday Milestone Cake Smash Sessions, Toddler and Children Sessions, and Family Sessions.
Included within my studio space is a comfortable seating area for you to observe your uniquely tailored session. My photography studio experience is designed to be easy and stress-free for new and seasoned parents!
I'll ensure your vision for your one-of-a-kind session becomes true to life and that you are able to walk away with stunning images you can cherish and enjoy for a lifetime.
I can guarantee that in 100 years, your memory will last on through the generations!
Someone once told me that they love how excited I get to watch the babies grow. Direct quote:  "You're not just a photographer. You are a friend and have a genuine interest in the families".
From my family to yours, WELCOME!
Newborn
Newborns change dramatically in the first weeks of life.  When they are first born, they are able to bend and curl into these sweet little poses, mimicking how they lived inside the womb.  They have that precious, brand-new "newborn look" that reminds us of the miracle of birth.  The session is centered around capturing the beauty and newness of this tiny little miracle that you have brought into the world.
It is best to book this session while you are still pregnant, preferably about a month or 2 in advance, I do keep myself flexible for newborn arrivals but booking in advance does ensure my availability.
The best time to photograph your newborn baby is within the first 2 weeks.  This is to ensure we can get those lovely curled up, tiny baby photos.  I work on baby's schedule so when it's time to feed or change a soiled blanket we do so as needed.  The session can last up to 4 hours, I have snacks and water at the studio for you to enjoy and also encourage you to bring snacks you prefer, a change of clothes, a book…. I want you to relax and take a nap if you want on my couch.
Prior to your session you will receive a questionnaire that will help me prep the style of the session with your colour choices, home decor and overall style.  You will also receive a guided list on how you can prep yourselves and your newborn for the session eg. clothing choices, food aversions, etc.  Newborn sessions are done in my studio located in the South end of Newmarket, the environment is very calming with white noise surrounding and also VERY warm so your newborn is comfortable naked.  The room can get up to around 28 Degrees Celsius.
Baby/Children
The next session I focus on is the in-between stage.  I like to call it stage not age.  The first stage of milestone is tummy time, lifting their little heads and those precious smiles start coming out.  We also start seeing more of an interaction with baby and parents.  Next stage is the sitter stage and HUGE gummy smiles.  Babies must be sitting unassisted for 30sec to 1min or more but before crawling.  Both stages are captured around your little one's nap schedule.  One of favourite parts of the sitter stage is if I've photographed your child at the newborn stage, we can place them in the same prop to show the growth.  It's something unbelievable and just amazing to see.  You have use of all my props which I can also bring on location if the session is done in home or in studio.  There is no extra cost for on location sessions.
Maternity
My recommended ideal timing for maternity photography is between week 30 and 35 of your pregnancy.  I recommend booking your maternity session at least one to two months prior to deliver to ensure your booking with me.  The session can be done outside on location (park or home – no additional cost) or in studio.  The session typically runs about 1 hour.
One Year
Your child's one year session tends to typically be the "Cake Smash" session.  This is a fun and messy way to celebrate the first year!
You can select from a milestone-mini session.  The session is a 30 mins session which focuses on your child only, it's a one set up session, use of multiple props and of course the cake.
You may also incorporate the family/siblings, outfit changes and 2 set ups with the Signature or Essential session which can be up to 1 hours.  A prep guide will be sent to you prior to your session on things to bring and help me get those best giggly smiles.  This session is typically done at the studio.  I have baby friendly soap and of course lots of wipes.
What to expect and what about the finished product?
After your session, we schedule another appointment for you to view your photos approx 2-3 weeks after your session.  This appointment can be done at my studio or the comfort of your own home.  All sessions include custom styled photography and the time and talent of my craft.  Digital files and Portraits are purchased at an additional cost.
To ensure the highest quality of your products and digital files, each session goes through the same careful post processing.  From the time of your session to when you are holding your finished package it is typically no longer than 4-6 weeks. Special print sizes, specialty items or additional product requests will take longer. Your pictures will be backed up at the studio available to you for up to 3 years and as a free insurance policy, if your products get damaged from an uncontrollable circumstance (flood or fire) I will reproduce those heirlooms for you at no additional cost!
170,000+ SHOTS on only one of my cameras
I snort when I LAUGH really hard
I've LIVED in 2 countries and 3 major cities