Congratulations on your pregnancy, and a warm welcome from Focus Studios! This is such an exciting time for new and experienced Mothers. There's no better way to capture this special time in your life than with a professional session to show off your beautiful growing bump.
Preparing for your Maternity Session can seem quite daunting, but we're here to guide you throughout the entire process, from the perfect location to suit your vision, to which outfits will look best on your entire family! We've prepared this little guide to help navigate through some of the questions you might have regarding your upcoming session.
Photographer
Selecting a Professional Photographer with strong technical skills and experience in pregnancy photography is the most important element in looking your best in your photos. A professional maternity photographer will know how to light, pose, and photograph you in the most flattering angles to highlight your face and body. We aim to make you feel comfortable and beautiful the entire way.
Timing is Everything
The best time to photograph your growing belly is around 28-34 weeks, when you have a nice size bump, but while you're still comfortable to pose.
Your ideal Location
The advantage of a Studio Maternity Session (located in Newmarket) is convenient and controlled. We can photograph you at any time regardless of weather restrictions. Alternatively, outdoors in some of our favourite parks provides a beautiful outdoor backdrop and can be just as breathtaking. Disadvantages are that we are weather-dependent and hours are limited to the golden hour of sunrise or sunset. Reschedules can occur, and can trigger the rescheduling of other related appointments such as professional hair and makeup. Also, keep in mind there maybe be quite a bit of walking outdoors and changing of outfits.
There are many examples of locations in my portfolio: https://focusstudios.ca/portfolio/maternity
Finding the Perfect Outfit
Our best advice is wearing something that makes you feel beautiful. Being comfortable and confident in your clothing will come through in your photos, so be sure to spend time choosing the right option for you. You might want to wear jeans/leggings and a tunic, your favourite dress, or a formal maternity gown. We want to highlight your growing bump, so we discourage wearing baggy or loose fitting shirts or dresses. Let's show off that bump! We also have an array of beautiful Maternity Dresses and Gowns available for your session. Consider how you feel about the varying levels of undress in your photographs as well, and the final look you desire in your photos.
Please pay attention to how your undergarments are seen through your clothing – some tighter maternity dresses can show bra lines and panty lines and will show through in your photos. If you want beautiful undressed photos, we recommend you bring along black or nude lacy boy-short panties and a matching pretty bra that makes you feel sexy. 

Partners and Siblings
We suggest your partner not wear anything too busy, as to not distract attention from you. Jeans and a nice solid button up shirt, cotton shirts or v-necks are nice options, paired with nice shoes. If older siblings are joining your sessions, they should coordinate with you and your partner, and again not have distracting patterns. Less is always more in Maternity Photos.
Pamper Yourself
While it's not necessary to have your hair and makeup professionally done for your photo session, we highly recommend it. Professionals will know exactly how to highlight your beautiful features. This day is all about you, so do whatever is going to help you relax so you look and feel your best! Also, pay close attention to your nails. Many of the photographs will focus on your hands, and having chipped polish will take away from your beautiful portraits. Many of our in-studio sessions will also show your feet, and a fresh pedicure will make your toes look picture perfect!
We hope this guide helps you to prepare for what to expect during your impending Maternity Session! We can't wait to go through details on how to make your Custom Session perfectly tailored to suit your style, and compliment your upcoming Newborn Session.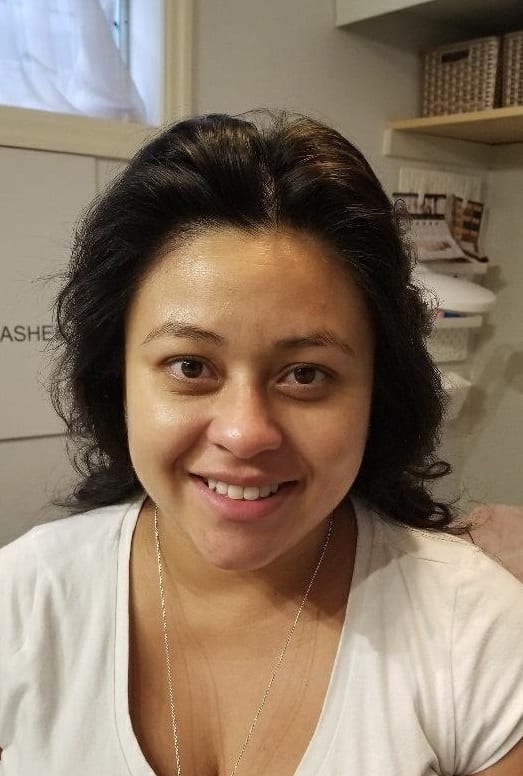 The Before!